About Us
FTC Bio – First Technology Capital, Inc. was organized in 1990 as a trading company with particular expertise in item processing equipment for the banking community. Since that time, FTC has expanded its capabilities and services considerably. The company's market research capabilities provide new opportunities to service their national and international customers. FTC provides leasing and other financial services for solar, aircraft, rail cars, inlet barges and distressed assets. Data center relocation, equipment moves and new data center construction is now part of the company's services. Since 1997, FTC has provided item processing disaster recovery services. In March 2001 First Technology opened a state-of-the-art disaster recovery/flex space center facility in Gilbert, Arizona.
FTC has also expanded our business offerings and services into the renewable energy arena. FTC offers funding, purchase and sale, and design/build of commercial solar arrays across the US. With over 25 solar sites installed in commercial sites, Church and nonprofit sites, and educational facilities, FTC has the expertise to meet and exceed all phases of your solar and renewable energy requirements.
---
James L. Bates - Owner - First Technology Capital; international businessman and resident of Naples, Florida, USA, is the founder and single shareholder of First Technology Capital, Inc. He was educated at the U.S. Naval Academy in Annapolis, Maryland, USA and the University of Kentucky in Lexington, Kentucky, USA. Before founding FTC, Mr. Bates worked as VP of Computer Services for Investors Heritage Life Insurance Co., President of National Computer Maintenance, Inc, and SVP for DataServ Corp./BellSouth. Mr. Bates takes an active roll in management of this and other affiliated business interests.
---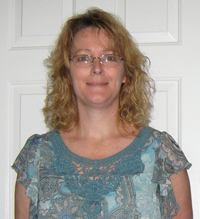 Rita Carpenter - Executive Assistant, Operations Coordinator, KY Property Manager, Insurance Administrator; She was educated at Sullivan University and Midway College with a Bachelors degree in Business Administration and a Minor in Accounting. After joining FTC in June 1998, she has expanded her duties in a broad range of responsibilities and skills.
---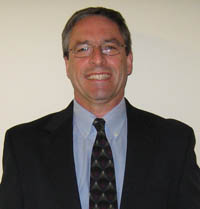 Daniel French is the Accounting Manager for First Technology Capital, Inc. and related entities. He is responsible for the oversight of all areas of accounting including financial statement preparation, accounts payable and accounts receivable departments and corporate cash flow. He also is the liaison with the outside CPA for corporate compilation and tax issues. Mr. French has over 25 years experience in the accounting profession. He has worked in the Accounting Manager/Controller position in several different industries and has a broad background in accounting systems and procedures. He has worked for both privately and publicly owned companies and is versed in the various reporting requirements for each type of entity. He received a Bachelor of Science in Accounting from the University of Kentucky with the honor of distinction.
---
Mr. Rogers serves as Asset Acquisition Manager responsible for portfolio acquisition and funding with First Technology Capital, Inc. He has forty plus years of experience in banking, equipment finance and leasing and portfolio sales.

Rogers is a graduate of Tennessee Technological University and has an M.B.A from The University of Tennessee. He attended the ABA's Commercial Lending School and GE's Management Development Institute.
---
Don Marks is currently focused on land investments, timber management, and clean energies including bio fuels and solar. Prior to focusing on land development and clean energy, Don spent 28+ years in the financial services sector. During his career, Don spent 16 years at Bank of America and 12 years with SunTrust Bank. Don is a seasoned Executive with experience in strategic planning, innovation, IT delivery, IT outsourcing & BPO, program management, and operations. While working in corporate America, Don was always entrepreneurial. Don's holds an engineering degree in Computer and Information Sciences and has held over 20 industry certifications. Don serves the community as a board member for 2 not for profit organizations.
---
Perry Bailey Kopp Perry Bailey Kopp has 36 years of executive banking experience in transaction processing. He was a leader in Day 1 and Day 2 operations, business systems and product design.

His expertise includes:
Project management; Site consolidations; Site build out; Disaster recovery; Logistics; Transportation management; Product design and implementation; Float management; ACH management; Item processing management; Thrift processing management; Procurement and contract Management; Image Processing design and Management.
---